Make sure you are in the program! Register today, May 10!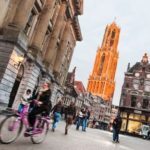 Soon, we will start scheduling the final program of the IASC2017 Conference. To make sure your presentation will be included, make sure to register today (May 10) via the registration page (https://www.2017.iasc-commons.org/payment).
We are looking forward to see you in Utrecht in July!
In case of problems with registration and/or payment, please do contact us via iasc2017@2017.iasc-commons.org!
The IASC2017 Conference Team
May 10: Final day for author's registration